Marquis Health Services Sites
>
The Jewish Home for Rehabilitation & Nursing
>
News
>
Meet Our First Spotlighted Resident: Leon Kaplan!
Meet Our First Spotlighted Resident: Leon Kaplan!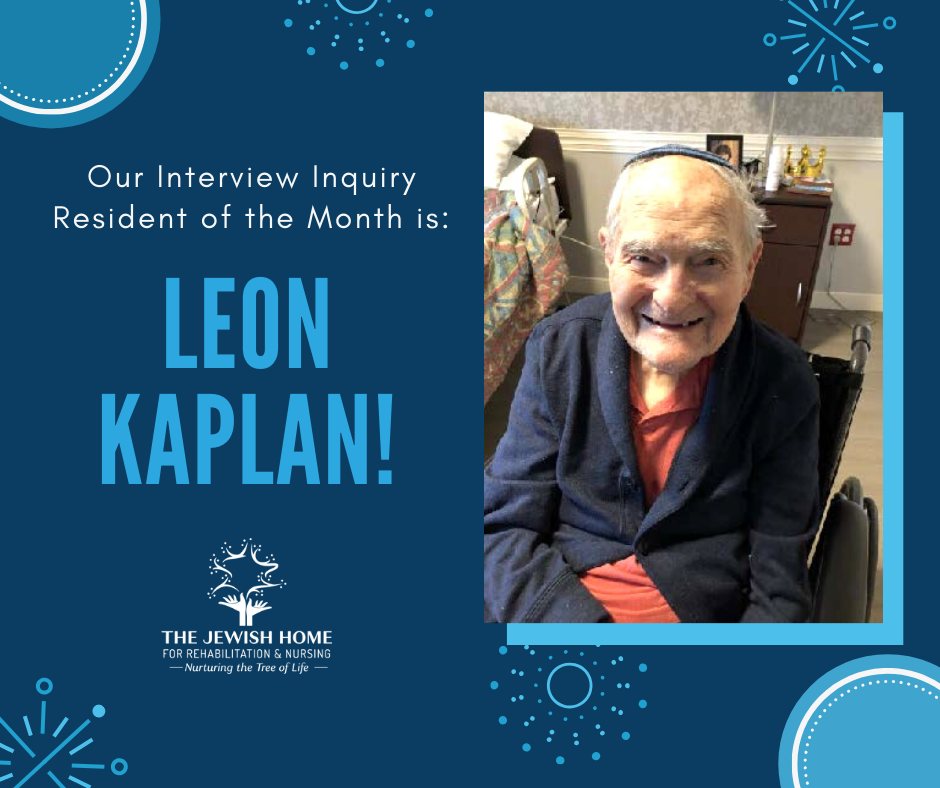 Resident Spotlight – Leon was born in Bayonne, NJ. He's currently 99 years old!
As a teenage Leon loved Airplanes, his very first job was working in an airport control tower. Later in life he moved to Alaska for 6 years where he worked for the FAA this was prior to the organization was even known as the FAA.
A typical day for Leon would be: waking up early, going to work and after work he would read the local paper, eat dinner with his loving wife Sarah and their two sons. He now has three Grandchildren.
A few special moments for him was when he flew a plane and when his son became an accountant.
His role model was FDR he loved that he introduced the New Deal, saving millions from destitution, and the Country from financial destruction. He presented an aura of being calm, smart and in charge. His speech after Pearl Harbor was one of the greatest in our history.
His favorite activities at the Jewish Home are meeting new people, socializing at lunch and going outdoors when the weather is nice.
When asked what his life motto is, Leon said learning from others is the most important thing to remember in life.
Thank you, Leon, for letting us get to know you a little more and share your story!