Marquis Health Services Sites
>
The Jewish Home for Rehabilitation & Nursing
>
News
>
Behind The Mask – Get To Know: Jennifer Livingstone, LCSW – Director of Social Services
Behind The Mask – Get To Know: Jennifer Livingstone, LCSW – Director of Social Services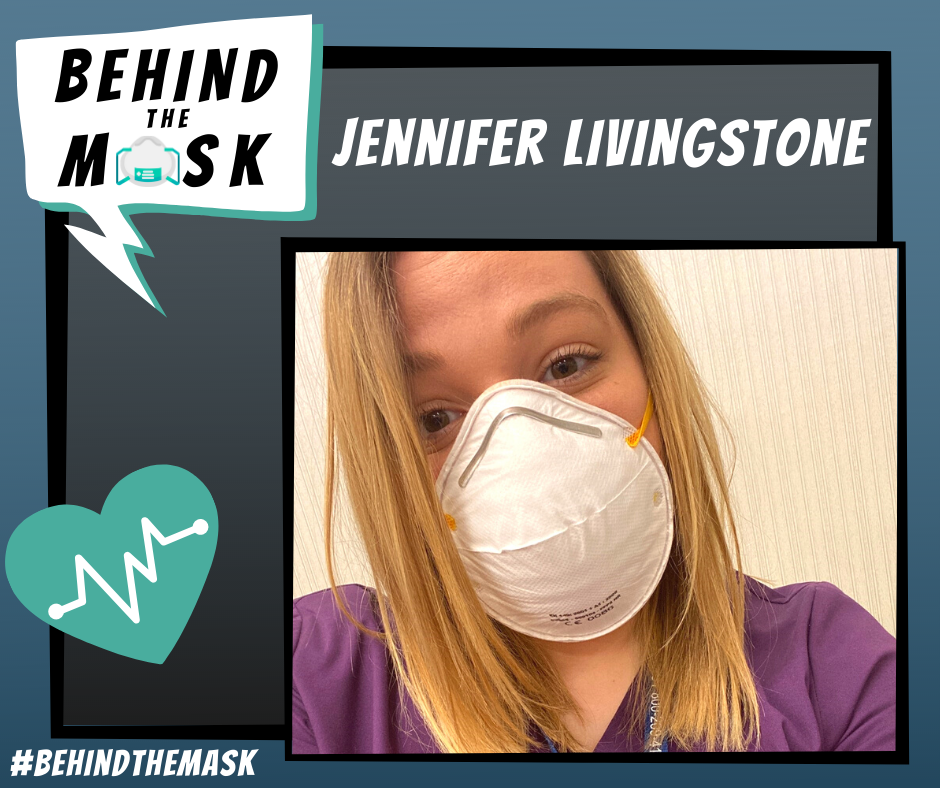 During these challenging and unprecedented times, we wanted to share with you stories from our heroes Behind The Mask here at The Jewish Home. We will be continually adding new stories for you to get to know team members here who are dedicated to providing the very best care to residents, their families, and fellow team members.
At The Jewish Home for Rehabilitation and Healthcare, we went Behind The Mask with our Director of Social Services Jennifer Livingstone! Jennifer has been a part of The Jewish Home for 5 months and has been working hard as one of our healthcare heroes.
"I've always been interested in helping others and have a fondness to the geriatric population in particular," she says, explaining why she chose to work in healthcare. With the challenges that COVID-19 has presented to many in the healthcare industry, Jennifer reassures that the staff at Jewish Home is keeping spirits high. "The staff here at the facility try every day to do what we can to boost the spirits of our residents, as well as colleagues through dressing up, dance parties in the hallway, snacks, singing, and games." Jennifer continues, saying "this helps to provide bright spots to our residents days as well as aides in tempering the stress levels staff may be experiencing during these current times."
As for being a part of the Jewish Home team, Jennifer has nothing but positivity for her staff members. "I feel incredibly blessed to work among some of the best in healthcare during these difficult times. We all share the same goals in mind to do what is best by our residents." Jennifer finds comfort in knowing she personally feels protected in the center. "I feel that the staff has been supported and supplied with all that we have needed from the start of this virus to best care for our residents and keep ourselves safe."
On a final note, Jennifer reflects on the first thought she has when leaving work. "We made it through another day." Jennifer's strength and persistence are an inspiration to all during these unprecedented times. Thank you for letting us go Behind The Mask and learn more about your experience during these tough times! The Jewish Home is lucky to have you as one of their heroes on the frontlines!
To learn more about Career Opportunities here at The Jewish Home please visit our Careers Page: Click Here